No matter which religion or pantheon you look at, the gods that are brought up in these stories will always have human-like traits.
Even gods that are believed to be omniscient and omnipresent are known to display signs of anger, as was seen during biblical times for the Christian God.
And by far one of the most common traits that humans have is their conniving nature. While we would like to say that we are all nice and humble beings, we do love to trick people every now and then.
As such, it's no wonder that no matter where you come from, you most likely have heard of a god that has this trait.
This is why for today we decided to go over 15 of the most popular and diverse gods and goddesses around the world that could very well be referred to as the tricksters among their pantheons.
So, let's not waste anymore time and instead get into the first and arguably most popular trickster god of all time:
1. Loki – Norse Trickster God
We couldn't have a list of the most devious and cunning gods of all time without bringing up the master of mischievousness himself, Loki.
While most people associate the name Loki with the character from the Marvel movies, the original God of Mischief is not one to be messed with.
Many people believe that the original portrayal of Loki was lost to time itself, as the old Norse myths were Christianized and they were given a new biblical look.
We say this because Loki in a lot of ways shows similarities to the Christian Bible's Lucifer, with him having been adopted into the Aesir family which was run by Odin, which will inevitably lead to his betrayal and him causing Ragnarok, the end of days according to Norse mythology.
But the thing you need to understand about Loki is that he is not all bad, nor is he all good, he is a mixture of both. His tricks do keep on escalating though throughout the old Norse myths, which will eventually lead to his and the rest of the gods' downfall.
2. Eris – The Greek Goddess of Discord and Strife
As the Greek goddess of strife and discord, it's no wonder that Eris was also nicknamed Discordia by the old Romans, since that's all she was ever known for.
No matter where she went or who she met along the way, she always caused problems for those around her, which is why she was rarely a happy sight in the Greek mythos.
Even though she was a very devious goddess though, she very rarely appeared as a main character, instead showing up only after being sent directly by other gods.
According to the Greek poet Hesiod, she had 13 children in total, with the final one and most surprising being known as "Oaths".
This is because the Greek believed that men taking oaths without thinking twice about what they were doing caused a lot more problems than anything else in this world.
3. Monkey King – Chinese Trickster God
While the Monkey King has been a very prominent figure in a lot of different mythologies, it's suffice to say that by far the most recognizable portrayal of him is in the Chinese mythology.
This is because the story titled "Journey to the West" that was released in the 16th century has become one of the best selling mythology books of all time.
But why was this book and character so popular in the first place? Well it all has to do with the fact that Sun Wukong, the Monkey King, is not a good guy in the slightest.
He's actually portrayed more so like a demon than a benevolent god, and throughout his life he does nothing but bring problems to those around him.
He was born with great magical powers from a heavenly stone, and right off the bat he proves himself by becoming the King of the Monkeys.
Interestingly enough though, he learns a lot from his mistakes and he eventually does reach the divine status of Buddha, so even though he does cause a lot of havoc and mayhem throughout his life, he does improve eventually.
Wisakedjak, also known as the crane spirit of the Algonquian people, has been a very prominent character in the Navajo mythos.
His stories are usually attributed to Coyote, the spirit of mischief that exists in the Navajo mythology. After colonization though, the stories needed to be retold to the children, and as such they decided to anglicize the name by calling it "Whiskey Jack".
So, because the stories were usually catered towards children, it's no wonder that they were mostly used to teach them a lesson on how being cruel and mean would never work out for them.
5. Anansi – The African Spider God of Mischief
The first signs of Anansi were discovered in the West Africa, and it is believed that the character originally showed up during the slave trade and it quickly spread out in the Caribbean mythology as a result of that.
Interestingly enough though, even though a lot of stories centered around Anansi playing tricks on others around him, a lot of them were also all about him being tricked as well.
Near the end of his tales though, Anansi does end up getting the wisdom that he was craving all along, so it does serve as a good lesson for the children that you can always change your ways and improve yourself if you try hard enough.
6. Hermes – The Greek Trickster Messenger of the Gods
Hermes was the ancient Greek god of wealth, luck, trade, sleep, and traveling. On top of that though, not many people realize the fact that he was also known as the god of thieves.
This is because he was so smart and mischievous that he very rarely stood still, instead trying his hardest to mess with the other gods with every chance he got.
Hermes even stole Apollo's sacred cows at one point, only to then sacrifice two of them to the gods. This was a blatant mockery of Apollo, which is why Hermes was also referred to as the Greek god of trickery.
While he was not inherently bad or evil by any meanings of the word, he did still enjoy pulling pranks on the other gods, and he was fast enough to escape their wrath most of the time so he had no real reason not to do so.
7. Veles – The Slavic Underworld Trickster God
While there is very little written information out there about Veles, he is still a very popular character that is talked about a lot in Poland, Russia and Czechoslovakia.
He is the underworld god that is mostly associated with guiding the souls of the deceased. He is the one that is said to bring about the souls of the dead into our world as his messengers during the celebration of Velja Noc.
Because there is so little information, we can't say for sure just how many times he has tricked all the other gods, but even so, he is still known for causing a lot of ruckuses to those around him, which is very similar to what Hermes did to his fellow deities.
8. Lucifer – The Christian Great Deceiver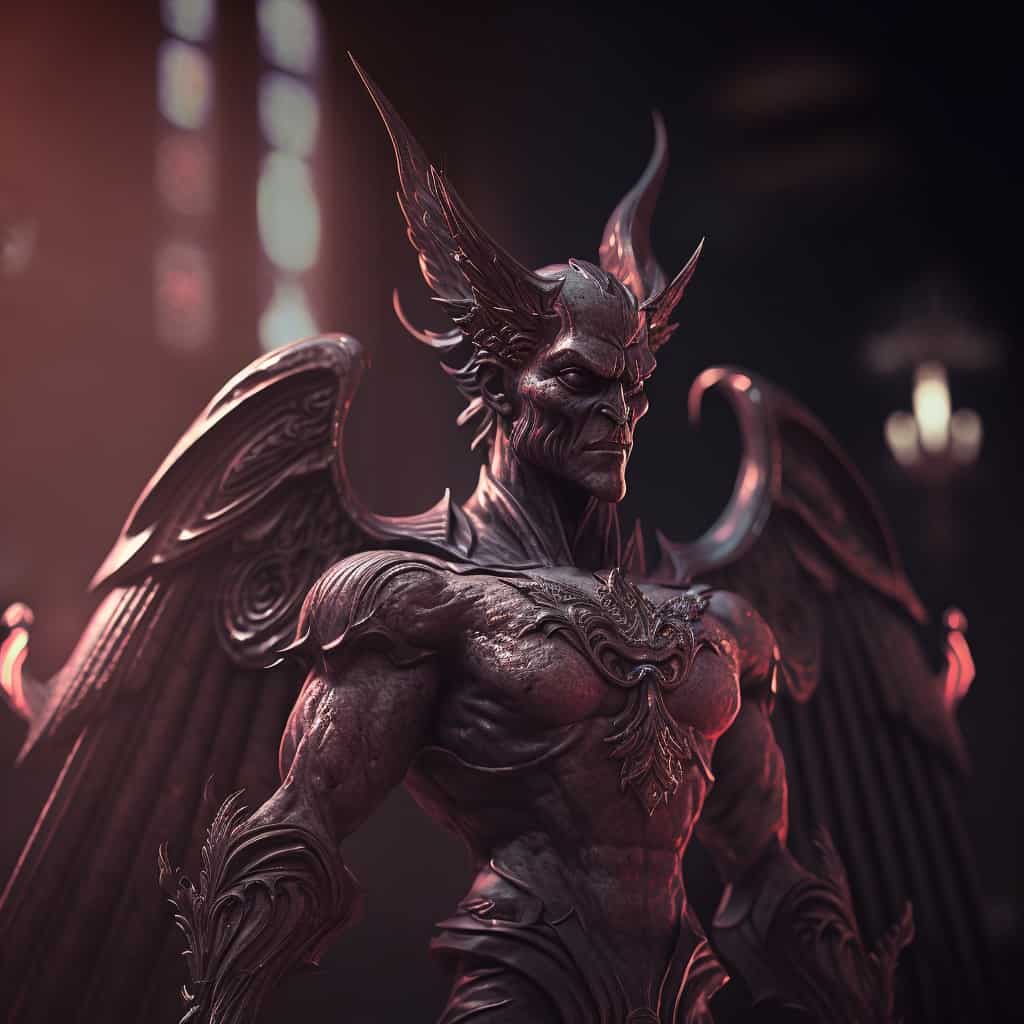 We couldn't have a list of the great tricksters of the mythological world without bringing up by far one of the most popular contemporary personifications of evil, could we?
While the Devil is known a lot more as a supernatural force that would bring about the end of the world through his presence on Earth alone, before any of this he was an angel that served God.
Not only that, he was said to have been the most beautiful and loyal soldier that God ever had in his army of angels, but sadly this would not last for long as soon after, temptation would hit him.
Seeing himself as superior to all the other angels and even God himself, Lucifer would take it upon himself to rebel against God so that he could replace him on the throne of heaven.
This did not really work out for him now, as we all know, and from this moment onwards, Lucifer would be imprisoned in hell where he could hurt no one but the souls of the damned.
9. Cagn – The Southern African Trickster God
The San from Southern Africa are known for being some of the oldest human beings on this planet, as they are believed to share close genetic and cultural ties to the ancient Homo sapiens that existed in Africa 100,000 years ago.
They managed to keep their culture and myths alive by sharing them orally from generation to generation, preserving the ancient knowledge even to this day.
As such, we can safely say that their trickster god Cagn is most likely one of the oldest imaginings of the trickster archetype.
What's interesting about it though is that Cagn is actually also regarded as the supreme god and the creator of the known universe.
He can shapeshift, and he uses this ability to take on the form of animals to trick those around him. He can also easily create new species of animals on the spot and he is known for being quite mischievous even though he would spend most of his time protecting himself and his family from the snake people.
10. Krishna – The Mischievous Hindu Goddess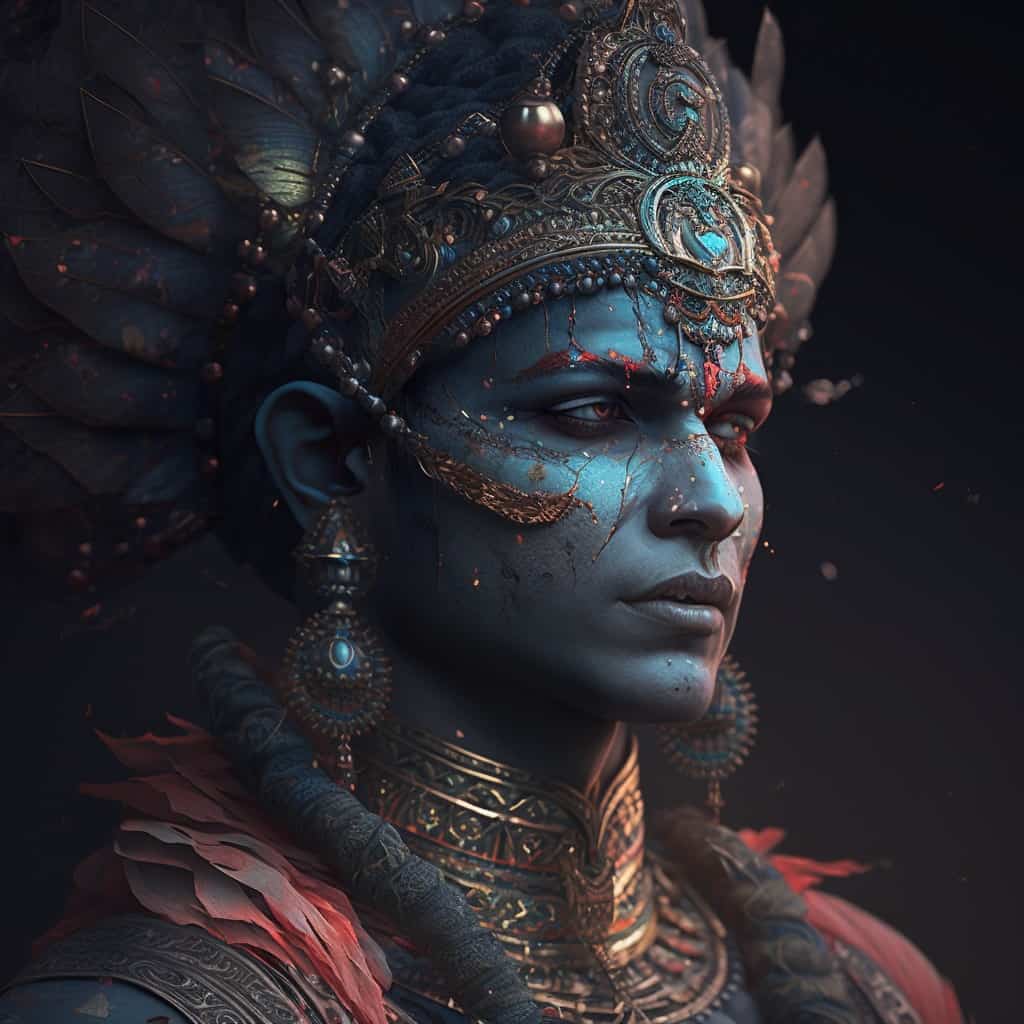 Krishna is often times worshipped as the eighth avatar of Vishnu, but for the most part he is considered to be his own Supreme god.
Now, even though he is known as the god of protection, love and compassion, he is not without his faults.
He is a very popular figure to worship because of his strong ideals and his compassionate side, but what makes his stories so entertaining to read through is the fact that he also has a trickster side.
For example, he would sometimes steal butter for no real reason other than to cause problems for those around them, and in some cases, he would even seduce village girls and then abandon them right after.
11. Elegua – The Yoruba Trickster God
The history of Elegua is quite an interesting one, as he is known for opening the crossroads for the practitioners of Santeria, while also being associated with being a trickster who would often times endanger the lives of those around them for his own entertainment.
If you were to leave him an offering on your doorway though, this Yoruba god would protect you from danger, which does make him less of a fiend and more of a trickster if anything.
He is usually portrayed as an old man, although in some cases he has also been described as a young child. This is because Elegua represents both the beginning and the end of life as a whole.
12. Kokopelli – The Hopi Mischievous Fertility God
The stories revolving Kokopelli are just as interesting, as he is both a trickster god and the Hopi fertility deity.
He is usually portrayed carrying around a magic flute, and he is described as having a very curved back, which is where he keeps the seeds that he throws everywhere to bring spring with him.
In one of his most popular tales, Kokopelli would go from land to land, turning winter into spring by singing his flute and spreading his seeds around.
As he played his flute next to a village though, the men and women started dancing to its tunes, and before long everybody was having a great time.
But what happened the next day left everybody speechless, as the god of fertility did his bidding, leaving every woman in the village pregnant with his child.
So, even though he is not a bad deity by any means, he is still a trickster god that will stop at nothing to fool those around him.
13. Laverna – The Roman Goddess of Thieves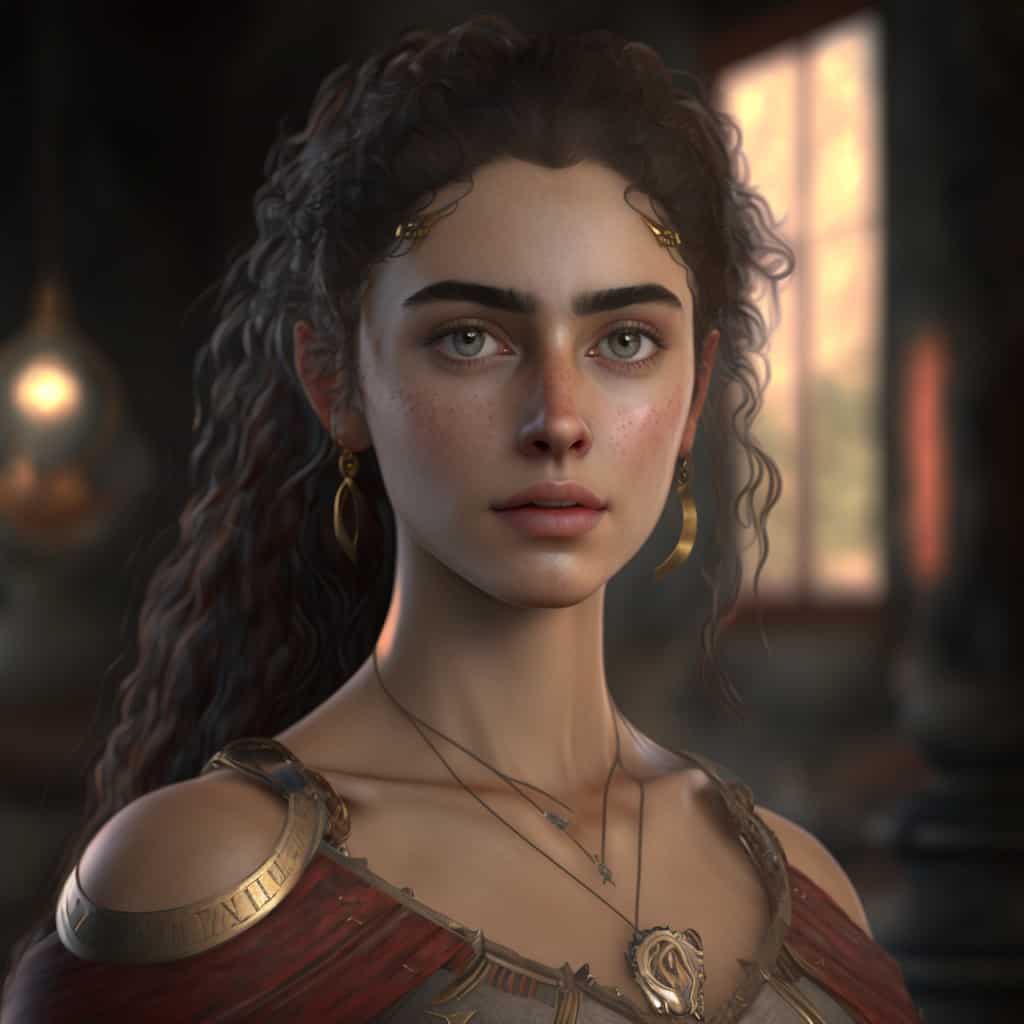 We've had plenty of gods so far that enjoyed pulling pranks on those around them, but very rarely was this the only real characteristic of the character.
Well, this isn't the case with Laverna, as she is the Roman goddess of thieves, cheats, liars and fraudsters.
She is usually portrayed as being a head with no body or a body with no head, which is meant to indicate that she is never complete, she always lacks something, no matter how much she steals.
A great example of what kind of a goddess Laverna is can be seen in a story in which she tricked a priest into selling her an estate, with the promise that she would build a temple on that land.
Instead though, Laverna would sell off everything that there was to be sold on the estate, and as soon as the priest would try to confront her, she would already be long gone by then.
14. Lugh – The Celtic Trickster Warrior God
Lugh was primarily known for being a craftsman, a warrior and a blacksmith, but every now and then he would also indulge in his trickster nature, which was a very common motif back in the day in Ireland.
Since he could easily change his shape around, he would often times appear in front of people, specifically warriors, as an old man.
He would do so in order to convince them that he was nothing but a weak and frail man that could easily be taken advantage of.
After the men would try to use force on him, he would reveal who he was and he would steal everything they had, and even kill them in some cases.
15. Kumiho – The South Korean Trickster Fox Goddess
Kumiho is the Korean immortal nine-tailed fox goddess that differs a lot from her Chinese and Japanese counterparts, because she is a pure evil deity that wants nothing more than to consume human flesh.
She would often times take on the form of a beautiful young woman that the young boys couldn't help but fall in love with on sight.
After they would approach her though, the Kumiho would transform back into her fox form and she would cosnume their heart and liver.
As such, the Kumiho is a lot more similar to the European depiction of a werewolf than that of the Japanese or Chinese fox goddess.
There have even been a handful of stories in which humans would trap an evil Kumiho and they would transform her into a pure hearted human by exposing her to the full moon.
Conclusion
These gods and goddesses are definitely not ones that you ever want to encounter at any point in your life.
While not all of them are evil, they do love to pull pranks on humans every now and then, which sadly often times results in lifelong injuries or even death for the humans.
So, if you ever happen to come across a creature that resembles those mentioned up on this list, bow your head to them, turn the other way around and do the Sonic run as fast as you can.